The Pneuma Center provides officiating services for those who want a ceremony with a personal touch that is consistent with their values: No litmus test, no lecturing, no "surprises" during the ceremony!
We live and love to create ceremonies that are rich in meaning, where each ceremony is a joyous occasion that embraces the present but also serves as a touchpoint in the future.
For those to whom experience, freedom of choice, and attention to details matter, we offer officiating services for the following occasions:
Weddings, Vow Renewals, and Commitment Ceremonies
You choose the venue, we will travel to your location of choice

Baby Welcoming Ceremonies and Baby Naming Ceremonies
To celebrate the arrival of a baby or adopted child and to offer family pledges of love and support

Life Celebration Ceremonies
To honor the life of a departed loved one ... a joyous occasion of remembrance, but without religious overtones
We also offer ...
Pre-Marital Counseling
For couples who are committed to making their marriage a joyous and exciting journey of a lifetime

Parenthood Counseling — for New and Expectant Parents
For couples who want to be prepared for and in control of the changes in their life and their relationship that will occur both before and after a baby arrives

Speech Coaching
For those who are asked or expected to give a tribute, toast, or speech at a wedding reception or other event ... one that is worthy of the occasion

Family Histories and Memoirs
For those who want to record for posterity the life-stories of an elderly relative or the remembrances a recently deceased loved one
For details about these and other services, choose from the following links or call us at (972) 985-1731. We would be happy to discuss your needs and how we might support you.

What sets us apart?
First and foremost, we are committed to carefully listening and understanding what is special and meaningful for you. We will take the time before, during, and even after your ceremony to make your special day truly a Special Day! Read here what others have said about us. You will see a consistent thread — the "personal touch" — for that is what we take pride in providing.
Pneuma Center Philosophy
The Pneuma Center is dedicated to the growth and nourishment of the human spirit . . . the vital essence of our being that connects us to the people who are important in our lives as well as the universe at large. Our services are available to individuals, couples, families, and organizations without passing judgment on their religious views, life history, outward appearance, or creeds they ascribe to ... other than their commitment to love, equality, and mutual respect for one another.
The Pneuma Center strives to serve independent-minded people who are not bound to external creeds and dogmas. Consequently, the services we offer often appeal to those who consider themselves to be spiritual, but not necessarily religious.
Get helpful tips and stories on weddings and other significant life events
at our Pneuma Center blog: http://pneumacenter.blogspot.com


Reviews Posted on Wedding Wire

Serving the Dallas and Fort Worth area,
also other locales by special arrangement

Ceremony Sequence | Keeping Romance Alive | Relationship Coaching | Request Info
Checklist for Choosing a Wedding Officiant
Considerations in Selecting a Wedding Facility
D/FW Wedding Resource Guide
Authorized Marriage Education Services provider



Private and group premarital counseling sessions. Contact us.




Pneuma Center
Plano, TX
Phone: 972-985-1731
Email: info@pneumacenter.com
Dallas / Fort Worth Non-Religious Wedding Officiants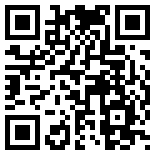 "Ceremonies with class" and "Ceremonies with class for virtuoso tastes" are trademarks of Pneuma Center.
Copyright 2000